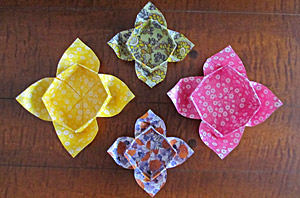 These delightful flower-shaped boxes are perfect for gift-giving or as party favors. The unlidded boxes require only one sheet of paper, although some have an optional liner which requires a second sheet. The lidded boxes require one sheet for the lid and one for the base.

Square sheets are used for most of these models, but some use a pentagonal sheet cut from a square. Double-sided paper works best.

The designers featured here are Tomoko Fuse, Fumio Inoue, Chrissy Pushkin (Paper Kawaii), Nick Robinson, Jannie Van Schuylenburg, and Maria Sinayskaya.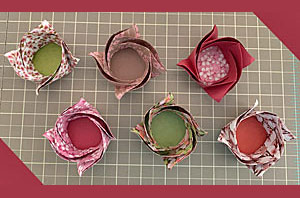 NON-MODULAR
| | ] | | | | |
| | | | | |
| | | | | | | |
MODULAR
| | | | | |
| | | | | | | | |
| | | | | | |
RESOURCES
| | | | | | |
|

Site design © 2017, 2020 - RCI Sites