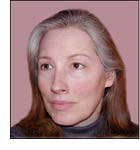 Teresa Ritter, the owner, President, and sole employee of Ritter Consulting, Inc. (RCI), has recently retired. Ritter Consulting, Inc. will cease operations at the end of 2010.
RCI was a small company offering web design and development services with a special emphasis on the needs of small businesses and nonprofit organizations. The company was located in Jamestown, Rhode Island, where Teresa lives with her husband and daughter.
Web design was Teresa's second career. Her first career was in the field of Human Resource Management. She had over twenty years of HR-related experience, first as an internal HR manager and then as a consultant. From 1984 to 1996, Teresa was certified as a Professional in Human Resources (PHR) by the Human Resource Certification Institute; from 1996 to 2006, she was certified as a Senior Professional in Human Resources (SPHR).
Ritter Consulting, Inc. was originally incorporated as an HR consulting firm in 1994. However, the focus of RCI gradually shifted from HR consulting to web design and development during 2000 and 2001. Since 2002, web design was the primary service offered by Ritter Consulting, Inc. During that time span, RCI created over 30 web sites, ranging in size from 6 pages to 600 pages.
Teresa also performed updates, repairs, or redesign work on another dozen sites originally created by other designers. Until 2008, she served as the webmaster for nine organizations. In 2008 and 2009, Teresa began to scale back her professional commitments in anticipation of retirement.
RCI-designed sites included both static and database-driven sites which were hosted on a variety of servers, including Unix, Linux, and Windows servers. RCI did not provide hosting services, but would recommend various web hosts and would help clients get their hosting plans set up.
Teresa worked on sites hosted by Network Solutions, GoDaddy, Hostway, Doteasy, SetUpSite, and many other hosts. She helped each of her clients to register a domain name and to select a reasonably-priced hosting package with the needed support for all the features of the client's site. Her goal was always to explain everything clearly without techno-babble, making the whole process as easy as possible for her customers.
Teresa graduated from the Web Technology Certificate Program at the Executive Development Center (EDC) at Bryant University in Smithfield, Rhode Island. She also holds a Master's in Business Administration, with a concentration in Human Resource Management, from the University of Rhode Island. Teresa's business background allowed her to bring a strategic orientation to web design which someone with only a technical orientation would not be able to provide.
As an undergraduate, Teresa was trained to be a teacher. She has taught HRM courses and web technology courses at the college level, including courses in JavaScript and ASP for the EDC at Bryant University. Teresa has also provided one-on-one and small group training in basic Dreamweaver skills for her web design customers who wished to do their own site maintenance.
During her retirement years, Teresa is hoping to do some more teaching and perhaps a limited amount of consulting to nonprofit organizations on a volunteer basis.